Healthy Human Being – a basis for supporting the development of Intellectually Disabled adults.
Anthroposophy is at the core of what we do, and it is our unique point of difference in the disability sector. It encompasses the planet, the people and the spiritual essence of all things.
Anthroposophy offers a pathway of understanding for those who are interested in developing an appreciation of humanity, life and the world from both a material and intangible perspective. This means that we endeavour to nurture and respect the essence of the human being as it emerges and matures in every child and adult.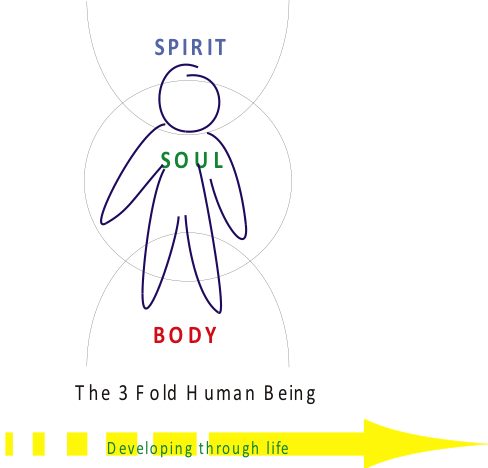 Hohepa's understanding and practise of anthroposophy aligns with the Māori concepts of:
Manaakitanga: having a moral purpose and believing in self and others.
Whenua: the connection to the land and the responsibility towards the environment.
Whanaungatanga: the importance of relationships through shared experiences and working together, imparting a sense of belonging, and expressed in our desire to work as a community to make a difference.
Turangawaewae: the places where we feel especially empowered and connected, our place in the world, our home, our foundation.
Our work is inspired by the teachings of Dr Rudolf Steiner.  His principles of anthroposophy, 'wisdom of the human', ensure the whole person is cared for in their personal journey through life.
From this philosophy we understand that there is not a fixed set of answers; a "one size fits all" approach.  Rather, we approach each individual at their stage of being, and encourage lifelong learning paced to their physical, mental and emotional needs.
Hohepa staff are passionate professionals committed to encouraging the people we support to become the best version of themselves.  We are not only a care provider, we are committed to ensuring people are valued, contributing and included members of the community.
We support each person through focusing our support around the following areas:
Taha Tinana: Body: Physical Wellbeing
The physical body is the earthly home for the individual. It enables us to stand strong on the earth. Its well-being depends on its own state of health, and on the kind of environment in which it finds itself. Its wellness is affected by the quality of food, exercise, hygiene and care, but also the quality of its physical environment. A healthy environment is:
Beautiful (aesthetically pleasing, reflecting seasonal change, harmonious)
Good (cared for, clean, wholesome)
True (quality natural materials and design, spacious, ethical)
We build and enhance physical wellbeing by:
Providing the body with all it needs to be fit and healthy
Creating physical environments which nourish the sense of wellbeing.
When our well-being is thus supported and sustained, we can develop a healthy sense of belonging, and a strong sense of trust.
Taha Hinengaro: Soul: Mental and Emotional Wellbeing
A healthy soul is one that has rich and full experiences. We take in the world through our senses, thus creating our own inner experience and response. Like the physical body the soul too needs nourishment, attained through nourishment of our senses. This happens through human contact and communication, through art, colour, and music.
We can build mental and emotional wellbeing by:
Enlivening, training and using our senses
Developing skills and capacities, creating an environment that enables us to build and maintain relationships.
Taha Wairua: Spirit: Spiritual Wellbeing
Beyond the physical aspect of our lives, and beyond our senses and feelings, lives the realm of the spirit; in which blooms our sense of self, our freedom, autonomy, resilience and individuality.
It is where our hopes, wishes, aims and goals live – our inner hopes of what we might be and might become, and what the world might become. It is through the realm of the spirit that we recognise and respect one another as unique individuals.
Spirit wellbeing arises when life carries a sense of meaning and purpose; when you have self-acceptance, and when everyone is accepted as unique individuals. It comes through careful thinking which allows us to make sense of and give meaning to our place in the world, and the possibilities of life ahead.
We can build spiritual wellbeing by:
Finding connection to the sacred in our day-to-day experiences
Expressing our hopes and wishes so we can recognise our own meaning and belonging in life
Meeting life with the expectation of abundance and by being positive
Cultivating being quiet and reflective, that the world might speak to us.